Over twenty participants enhanced their understanding and expertise on the subject during a two-day introductory course titled "Universal Design and Accessibility."
This marked the first course on universal design for both specialists and non-specialists in Armenia. Advocates for the disabled, architects, educators, and other professionals came together to delve into the principles of universal design.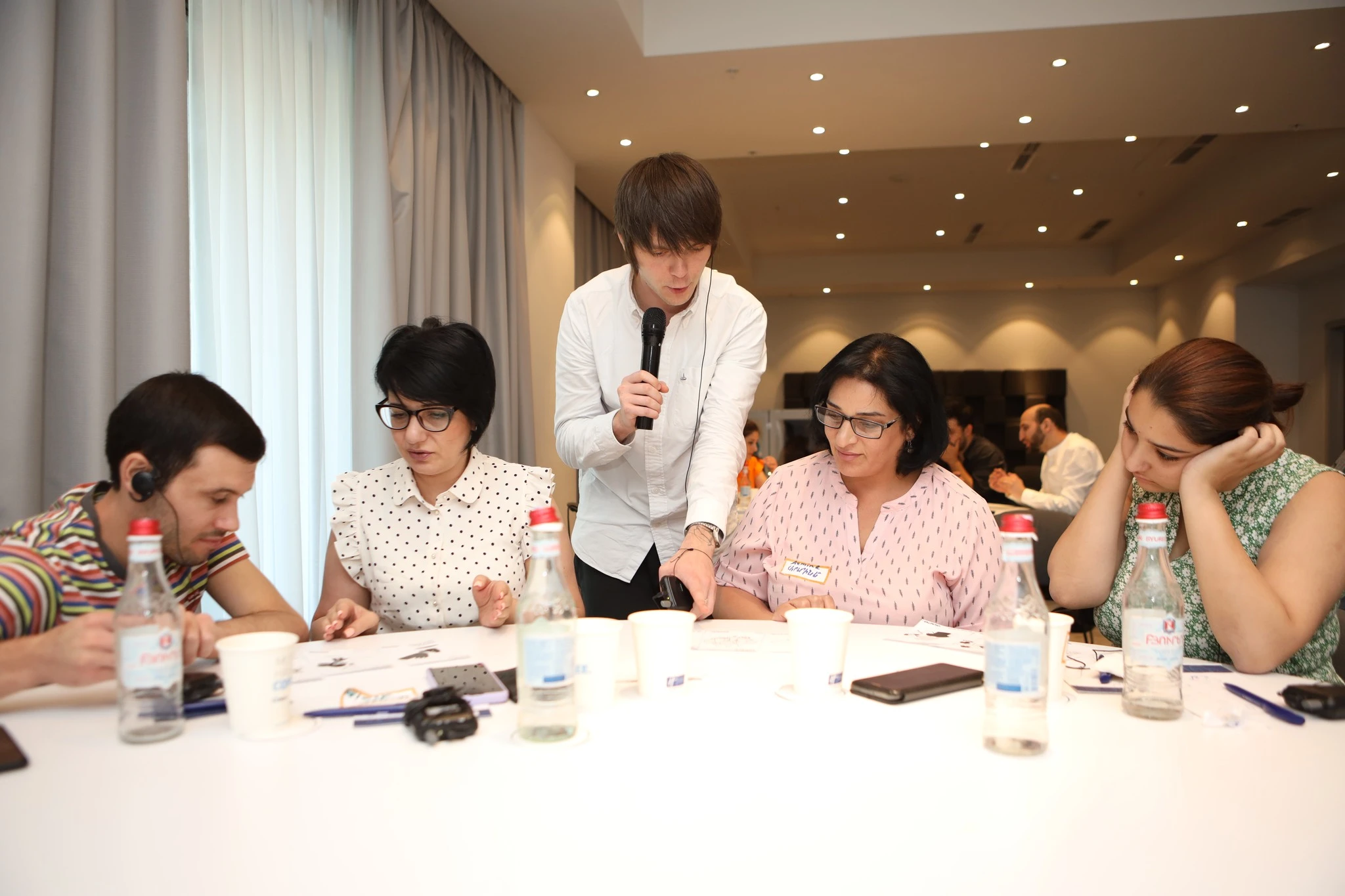 Image Description - Mr. Vahan Dishlanyan, Ms. Armine Sahakyan, Ms. Armine Avagyan, and Ms. Ruzanna Ghazaryan are seated around a table. Mr. Sasha Anikushin is standing in the middle of them.
The course was led by Mr. Sasha Anikushin and Mr. Narek Minasyan. Over the span of two days, they tackled a range of topics concerning the practical application of universal design, from built environments to the arts. Mr. Mushegh Hovsepyan from "Disability Rights Agenda" NGO briefed participants on the legal framework surrounding universal design and accessibility in Armenia.
Held on August 28 and 29, the training was initiated by the organization itself. It was meticulously planned to cater to the needs of the attendees while adhering to the principles of universal design, serving as a model for future event planning.
On the concluding day, attendees evaluated three different environments in Yerevan during group activities. The objective was to assess their adherence to universal design principles and offer pragmatic recommendations.